Outsourcing Travel Back Office Support
Tour and travel industries have to face new challenges to maintain their position in this competitive world. Streamlining travel back-office support is necessary for travel agencies and websites to provide a seamless and efficient travel experience for both travelers and businesses. To overcome the burden of managing travel website back-office support and travel Help Desk Services companies hire experts from other companies to help with tasks.
In the present scenario, the travel industry is changing because of digital technology the travel and tourism industry has been growing a lot because more people have money, good phone connections, smartphones, and young people who know about technology. Outsourcing becomes really important as it helps in emergency travel help desk support and 24/7 hours support. It helps companies to stay in touch with customers 24 hours, save money, do better marketing on different channels, and make customers more loyal.
Understanding Travel Back Office Support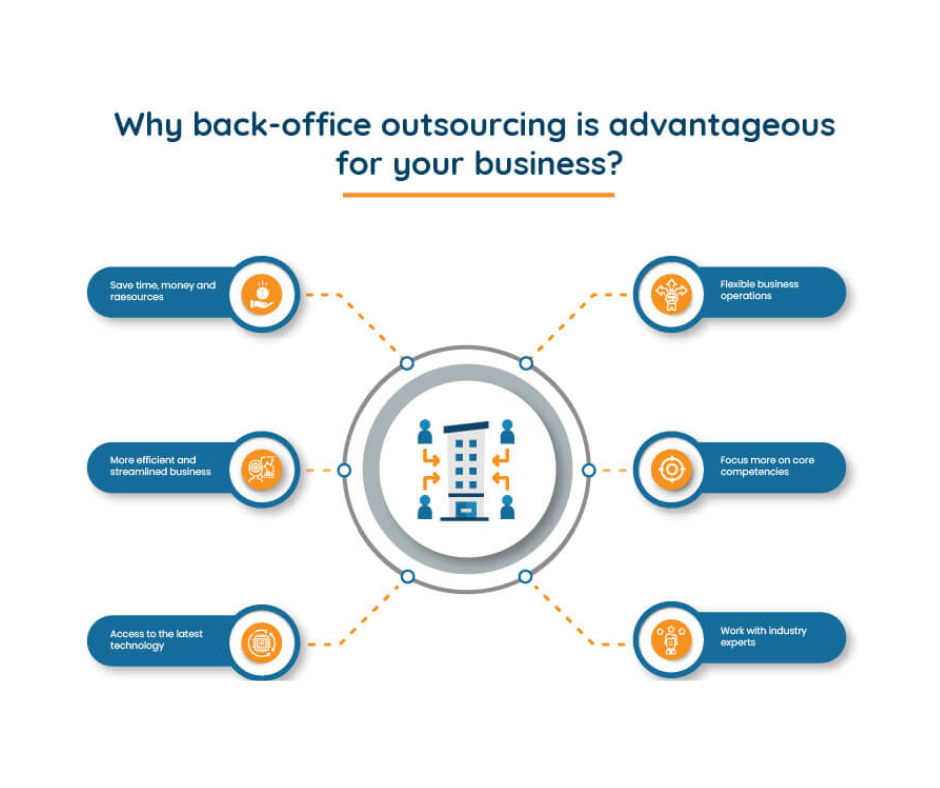 Outsourcing travel Help Desk Services helps the agencies in providing internal support and administrative services for maintaining accounts, records, and compliance which run the business smoothly. Travel back office provides IT support, speeds up data entry, and reduces error which helps the agencies to focus on their primary goal. Additionally, it uses tools and the Best CRM system to help take care of operational intricacies and provide personalized services that make interaction simpler.
Streamlining travel website back-office support and travel Help Desk Services
Travel Back Office work is not easy to be maintained so outsourcing helps agencies and websites to organize their data better. These companies deal with a lot of data every day, including reservations, customer information, and price changes. They must ensure that all of this data is organized and correct to keep things moving smoothly. It helps mainly three main things:
Data entry: They enter all the necessary information into the system, including booking details and customer names.
Data cleaning: The data is corrected so that it is accurate and appealing.
Data migration: The data is moved around to make it more accessible when needed.
Call center accomplishes these goals by facilitating trip booking, minimizing errors, and improving the functionality of travel companies and websites as a whole.
Improve Customer Service through Travel Help Desk Services
Travel Help Desk Services are an integral part of Tour and Travel companies. When travelers encounter any issues or have some questions, they expect prompt and helpful responses. Travel Help Desk Services provide round-the-clock assistance, addressing customer inquiries, resolving problems, and ensuring a positive customer experience.
Providing good Customer service makes customers happy and they want to come back. Travel agencies and websites outsource services to provide great customer support and stand out in a busy market to gain advantages over their competitor.
Innovation and Support for Travel Back Office
Travel websites are continually altering in the digital era to satisfy the shifting demands of travelers. Technical issues, software upgrades, and website upkeep are all common occurrences in this dynamic sector. When it comes to making sure that these technological parts function properly, travel back-office help in solving it.
Benefits of outsourcing Travel Back Office Support
Training and Skill Development:

Call Center hires and provides training to your back-office personnel to make them up-to-date with the latest industry standards and technology.
Encourage professional growth and ongoing learning to increase their effectiveness.

Clear Communication Channels:

Establish clear communication channels between front-office and back-office teams. This ensures that client-facing employees can relay customer feedback and requirements effectively.

Task Prioritization:

To effectively manage workload, the call center implements task prioritization methods. Prioritizing important jobs will help to avoid bottlenecks

Standardized Processes:

Outsourcing helps in establishing standardized procedures and workflows for common jobs like managing reservations, paying invoices, and doing compliance checks. This reduces the chances of errors and ensures consistency.

Data Security and Compliance:

Invest in reliable cybersecurity measures to safeguard sensitive customer data and preserve compliance with industry rules.
Audit and revise compliance protocols on a regular basis to keep up with evolving rules.

Cross-Department Collaboration:

Outsourcing promotes cross-departmental cooperation so that problems may be addressed and innovative remedies can be found. This applies to accounting, IT support, and other back-office departments.

Performance Metrics and Monitoring:

Third-party experts use Key Performance Indicators (KPIs) to track and evaluate the efficacy and efficiency of back-office operations. Keep an eye on these indicators frequently to spot potential areas for development.

Outsourcing and Offshoring:

Take into account outsourcing or offshoring specific back-office tasks to specialized service providers, such as data entry and customer assistance. Costs may be cut, and productivity can be raised.

Feedback and Continuous Improvement:

Encourage feedback from both clients and employees to pinpoint problems and opportunities for development.
Use this feedback to motivate initiatives for ongoing improvement.
Benefits of outsourcing Travel Back Office Support in India:
Cost Efficiency: – Outsourcing eliminates the need to hire and train an in-house team, saves on recruitment and training expenses, and reduces management Costs like supervising an in-house team. It also frees up resources that can be used more effectively in areas that directly boost growth and customer satisfaction.
Scalability: – Businesses can easily scale their Back Office Support services up or down based on their needs which will help the company to provide hassle-free services of hiring extra staff and optimize the costs.
Specialized Expertise: Outsourced providers often have specialized knowledge which helps provide customized and efficient services to build customer trust. It also reduces the risk of errors and improves efficiency.
Technology: – By providing technical help, Travel Back Office help staff are able to swiftly spot and fix problems, ensuring that the travel website runs without a hitch. Additionally, they can make it easier to include cutting-edge technology, such as catboats and virtual assistants powered by AI, to improve the user experience.
Conclusion
Travel Back Office Support Services has become crucial for the travel sector at a time when customers want speed, convenience, and top-notch service. Travel BPO (TBO) along with streamlining processes, also boosts cost-effectiveness, customer service, and technical support. Businesses that outsource TBO will be better positioned to fulfil the needs of today's travelers while remaining ahead of the competition as the travel company needs to develop continuously.